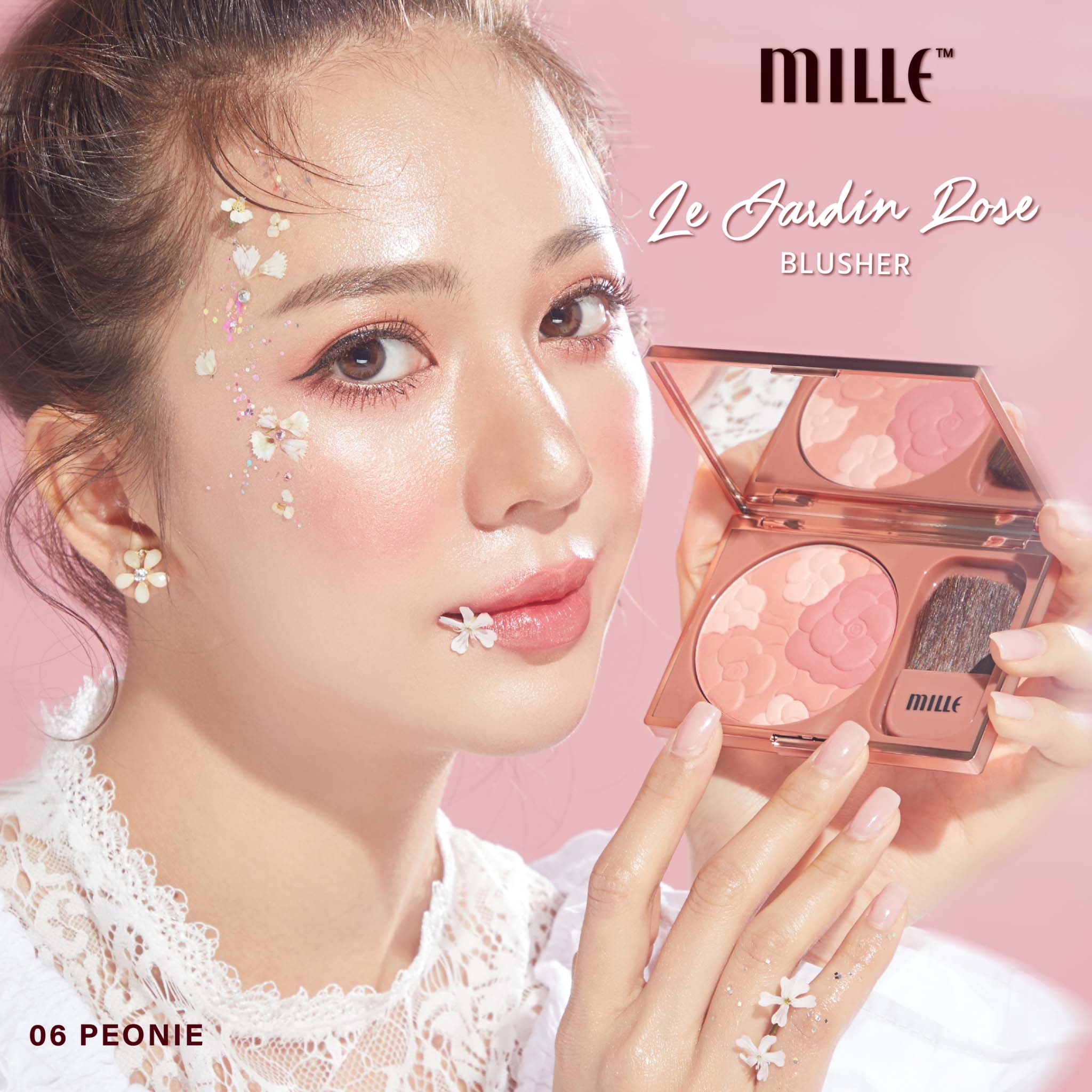 MILLE LE JARDIN ROSE BLUSHER discover the most lightweight and finest powder blusher .This blusher provides a perfect charming color which is long-lasting on your cheeks. These shades can be shining on all skin tones and make you all have magnificent makeup look every day. Natural rose extract containing in powder makes blusher perfectly adhere onto skin with none-clogging pore and also provides moisturizing effect. Creamy and soft texture also provides you maximum comfort and wear. Allergy tested- paraben and alcohol free. Mild fragrance comes with rose mold and rose gold packaging. Feels the elegant and luxurious by using the blushers.
MILLE LE JARDIN ROSE BLUSHER has 7 tones,
which are carefully selected for every skin tone,
No. 01-06 as a blusher with both matte and shimmer texture, color 07 is a highlighter, allowing you to enjoy the creation of different looks each day.